9 tags
Watch
The internet and the content we are able to share on it are taking us to a place where you can find people to make a connection with. The online tools that are offered are getting more personal by the day, but the tools are not going to change the fact you need to make a personal connection, a face to face connection. If we really see each other we want to help each other. Crowdfunding is all...
5 tags
7 tags
6 tags
3 tags
8 tags
12 tags
6 tags
"It was a good weekend for SellanApp, almost $10.000 in total pledges on our app..."
– SellanApp community
5 tags
8 tags
6 tags
5 tags
7 tags
7 tags
If your phone had a thermometer...
What would you create if your phone had the capability to measure temperature?   A couple of Danish peeps came up with this great idea to crowdfund a thermometer on Kickstarter. They're doing a great job and they offered a way for people to make apps with their software development kit (SDK). Think of all the possibilities… A baby food checker… a portable weather...
7 tags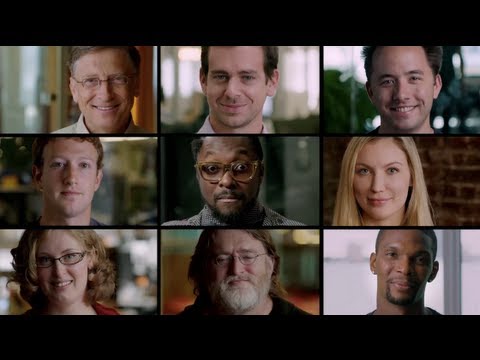 4 tags
7 tags
"If you want to build a ship, don't drum up people to collect wood and don't..."
– Antoine de Saint-Exupéry, author of Le Petit Prince. (via zachklein)
7 tags
Talk and listen.
Any network, any time - cut the distance between you and your community.  Talk to people! Don't just rely on social media to get people engaged with your app idea. Everyone prefers a good face to face meeting. Social media always creates a distance, the promoter's job is to remove that distance, get their idea into the world and make sure it spreads.  Find out the secrets to a...
10 tags
An exciting week!
Dear Friends of SellanApp, It's has been a really exciting week here at SellanApp. StudyPic - the first App funded by the SellanApp community has hit the App Store, we launched loads of improvements to our web platform and pushed a major update of our free iPad App… We're thrilled that already over $30.000 has been pledged towards App Ideas brought forward by creative people like...
10 tags
Get Social!
Engage with your social networks. Put your dream and passion on display for all to share. Crowd funding is about engaging with your social networks and encouraging connections to support your cause. The key is to maintain continuous engagement with your network. Keep them updated on your progress and show them your dream and passion coming to life! Slava Rubin the co-founder of Indiegogo has...
7 tags
You're closer to your problem than you think.
Keep your app idea close and your solution even closer. Make it realistic and tangible for you and others.  Your app should only try to help people solve a real life problem. If you have an App Idea, you are probably very close to the problem yourself. Keep the solution closer. This means keeping it realistic and tangible for you to understand and for you to explain to others. This...
9 tags
Interview With David The Producer Behind...
SportsReplay is ending in just 7 days time so we caught up with the apps producer David to hear more about his great idea.  Q: How did you come up with your idea for Sports Replay? A: The idea came to me while watching my girlfriend's brother play basketball. During the game I noticed many opportunities where he and his teammates fell short of their potential. Whether it was to improve...
7 tags
Future Finance
We hit Euronews! We are absolutely thrilled with this feature and it reinforces how mainstream crowd funding has now become. We are the first specialising in smartphone apps and let's face it, the original is always the best! Our CEO Aernoud Dekker sums up with his 3 key tips to attain crowd funding success. 1. "Keep it simple. A simple story will reach more people." 2....
5 tags
StudyPic is Live!
The first successfully funded app StudyPic is now live in the app store!  A huge thanks to Sabrina for her great work and to everyone who got behind the idea pledging to make it happen. A further thanks to the developer that brought it to life. StudyPic will make studying much easier. No longer will you have to fill your backpack with tons of books. StudyPic will help you organise your...
8 tags
"Tomorrow is often the busiest day of the week."
One of the most common enemies of progression is procrastination. We know what we want to do and should do. Nevertheless we still we end up spending hours upon hours doing easier work or escaping via TV, blogs or music. 1. Stop thinking. Start doing. A bit of planning can certainly help you to achieve what you want to achieve. A lot of planning and thinking tends to have the opposite effect. ...
7 tags
iSave to the rescue!
We did an interview with Arthur Postmus, producer of iSave. Q: How did you come up with your idea for iSave? Well, it actually started a long time ago. Back in 2003 a good friend of mine told me he wished he could have filmed a weird situation he'd encountered in traffic. We elaborated on this idea but concluded that the technology was not ready. Remember those were the days of camcorders with...
7 tags
SellanApp LIVE was again exciting!
What a day! Thursday we had our second SellanApp LIVE event. Students from the University of Amsterdam were able to push their app ideas forward all day. We invited professionals to help them create an effective concept with our iPad app. This allowed them to quickly and efficiently make a working mock up of their app idea. At the end of the day they could pitch their ideas to a professional jury...
Welcome to Coffeetopia!
Fear not citizens of the world, you will no longer become a victim of bad coffee ever again! We are proud to announce our second app, Coffeetopia has now been funded and has been selected to be built. This was achieved in just a mere 26 days!  We would like to extend a huge thank you to everyone who pledged to make this idea happen. Many of you will also be sharing in the revenue made by the...
Apps and Brands
Nowadays every company wants an app, but why? There are several reasons why it is of paramount importance for brands to have their own app. Firstly it stimulates the relationship between the brand and their customers. It can support your brands offering, make your company more interactive and transparent.  Start designing and building an app with your community. Producing an app on our platform...
4 tags
7 tags
Studybuddy Funded!
We have a wonderful update from all of us here at SellanApp…. The first app has been successfully funded and selected for development by one of our trusted developers! This has been a great first milestone for us and we are already excited to see the finished product. Very soon 'Studybuddy' will be available for you to download from the App store. You can add yourself to the waiting list to be...
It's Alive!
SellanApp is proud to announce the worldwide availability of the BETA release of our platform! Now everyone can bring their ideas to fruition and get involved in fantastic projects by pledging. We have steadily been refining and improving the platform based on your feedback. We are exceptionally proud with how it currently stands but certainly won't be resting on our laurels.  And...
All The Latest Superheroes Are Mobile!
The workplace has become the 'Bat Cave' of the 21st century. Professionals are relying on mobile apps to increase productivity more and more. These workers have superpowers that fly above anything Superman could whip up at his Daily Planet desk. Capitalising on the data and applications that smartphones provide, they have become more efficient than ever before!
Share The Revenue
At the end of last week we introduced a new addition to our already flourishing platform.  Now when you pledge for a revenue share you get more than just that warm fuzzy feeling of knowing you helped a great idea come to fruition. You also get a steady flow of income should the app you chose end up being a success. You can now see in real time the percentage of the revenue share you will...
7 tags
From Kiev with love.
Our developers from the Ukraine have landed in Amsterdam! It is a fantastic step forward to now have the team all under one roof. Get inspired together, laugh together and make something happen together! They are having the time of their lives here in Amsterdam. It's their very first time visiting Europe and what better place to start than in the lovely city of Amsterdam, also known...
5 tags
Presidential Applications
A recent study discovered that 66% of people between the ages of 18 and 29 in the United States own a smartphone, and smartphone usage among adults is up 10% year-over-year. However, the number jumps to 68% for people living with household incomes of $75,000 or higher. Political campaigns, like any organisation or business want to gain supporters, as many as they possibly can. Therefore...
8 tags
For The Planet Fund
Launched originally with Uncover's Steve Jobs Tribute campaign, the ForThePlanet Fund (beta) supports app projects that have value to society, but don't have an innate business model. A project is chosen if (at least) one of these apply: Helps people live healthier lives Empowers communities in developing parts of the world Helps people live more environmentally friendly The fund...
7 tags
Steve Jobs Tribute
A year ago the world lost a force of nature in technology. His willpower, creative vision and business instincts disrupted no less than 9 different industries, and he inspired us all to try and do insanely great things. Friends of us at Uncover started a great campaign tributing Steve Jobs. Words from Uncover: "In his honour we have crafted three MacBook Pro Retina's, based on the design by...
7 tags
SellanApp has Arrived!
A word from our CEO Appiphany "Great ideas happen when you expect them the least." Over a year ago I experienced an epiphany when I posted about my first successfully developed iOS App on Facebook. Friends responded immediately with questions like:          "Hey, I have this great Idea for an App. If you build it, we share the profit…".  Sound familiar? This gave me the striking realisation...
9 tags
We're in alpha right now.
What does that mean exactly? It means that we've opened up the web platform in combination with our iPad app for a small private group. In our case this group is represented by the first producers with an amazing App Idea in their head or on paper. They are shaping and preparing their app with the tools we offer. Eventually there will be ready for funding -apps on the platform as soon as the...
8 tags
We started a movement!
Do you also want to make the world a more healthy, social, open, efficient, fun place to live and work in? Lets start an app movement!  We can remember when we posted our first official pitch. Since then, we have had support from 262 investors together raising an astonishing 400k EURO. It's not only money we've raised, we have had a vote of confidence from thousands of people subscribing to our...
8 tags
Meet Dylan, our COO
For a little while now we have strengthened our team with Dylan Evans. He has an affinity with designing user experiences based on research, user feedback and common sense. At SellanApp he is focusing on getting the operations straight. Of course this is the formal title we gave him, he's doing a lot of challenging stuff. Some practices:  Getting in touch with developers for our developers...
4 tags
"Making a difference, One app at a time." This... →
8 tags
5 tags
We made it to the finals!
We entered The Next Web 2012's Start-up Rally and after a tough selection process and some fierce competition we made it the to the Finals! Woohoo! That means we have time on stage at the conference to show our vision and tell our story. Our CEO, Aernoud is pitching SellanApp to hundreds if not thousands of people. You can probably understand that we're pretty stoked. Something else we're...
4 tags
[Repost] SellanApp finalises Seed A & Seed A+
caele: SellanApp has officially finalised its Seed A & Seed A+ funding rounds. Caele Investments is an investor in both these seed rounds and extremely excited to be part of SellanApp. The recent startup has also unveiled its new launch page today (see screenshot below). Sign up now and make sure you're kept in the loop of further developments at SellanApp! More about SellanApp on...
4 tags
"That's the thing about people who think they hate computers. What they..."
– Larry niven
Updated Facebook page design (sneak peek new... →
4 tags
"Apple makes more iPhones than humans make babies"
– Eric Mack from CNET
2 tags
"More or less 32 MILLION apps were rejected by Apple last year alone because..."
– Milan from SellAnApp during the wikipedia black-out. #factswithoutwikipedia